Discover the latest generation of data solutions designed to bring efficiencies to bizav.
years of experience providing end-to-end flight data solutions to the aerospace industry.
countries around the world are utilizing our flight data and ground support solutions.
cockpit voice and flight data readouts delivered per year for over 300+ customers.
Business owners and operators require next generation avionics to ensure operational efficiencies. Flight Data Solutions provide high reliability solutions for end-to-end data acquisition, allowing organzations to transform raw flight data to business impact. Our suite of solutions include flight data acquisition modules, cockpit voice and flight data recorders, ground support equipment for data transmission, and flight data readout analysis to ensure the safety of your passenger and crew.
From Raw Data to Operational Efficiencies
Safety and operational efficiencies are the foremost requirements for every business jet owner. Flight Data Systems is a leader in providing custom, end-to-end solutions for thousands of aircraft parameters, from data acquisition through to data analysis. These insights provide operators with novel ways to reduce expenses, while also ensuring their aircraft is operating in peak form for their passengers and crew.
End-to-End Flight Data Solutions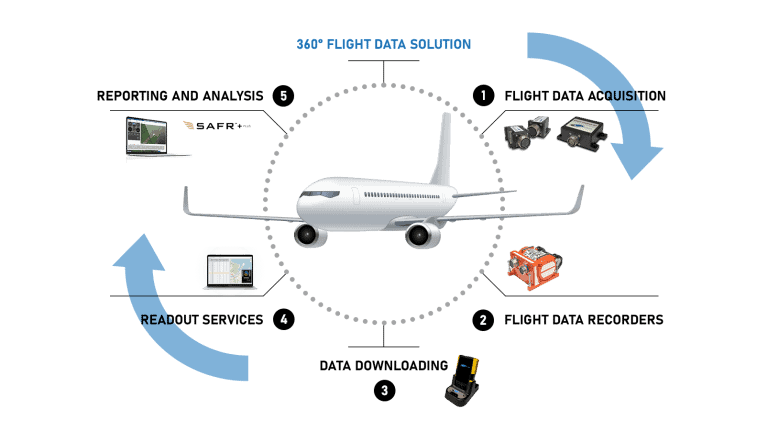 Flight Data Systems is an international avionics equipment and services provider focused on providing end-to-end flight data solutions for business jet, commercial airline, and military segments.
Need more information? Get in touch with Flight Data Systems' technical experts to learn more about our data solutions.